Railing Accents® is now offering railing cable for your wood posts. Simply drill the number of holes that you want for lines of cable in your wood posts and follow the installation instructions and before long, you will have a clearer view of your outdoor space!
Cable Kits Ranging from 5 ft to 50ft
Intermediate Support Pickets in both 44 and 46 in Heights
All the Hardware You Will Need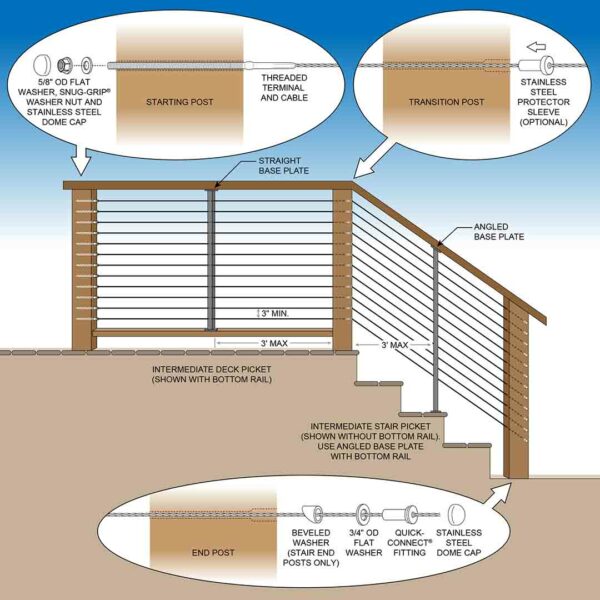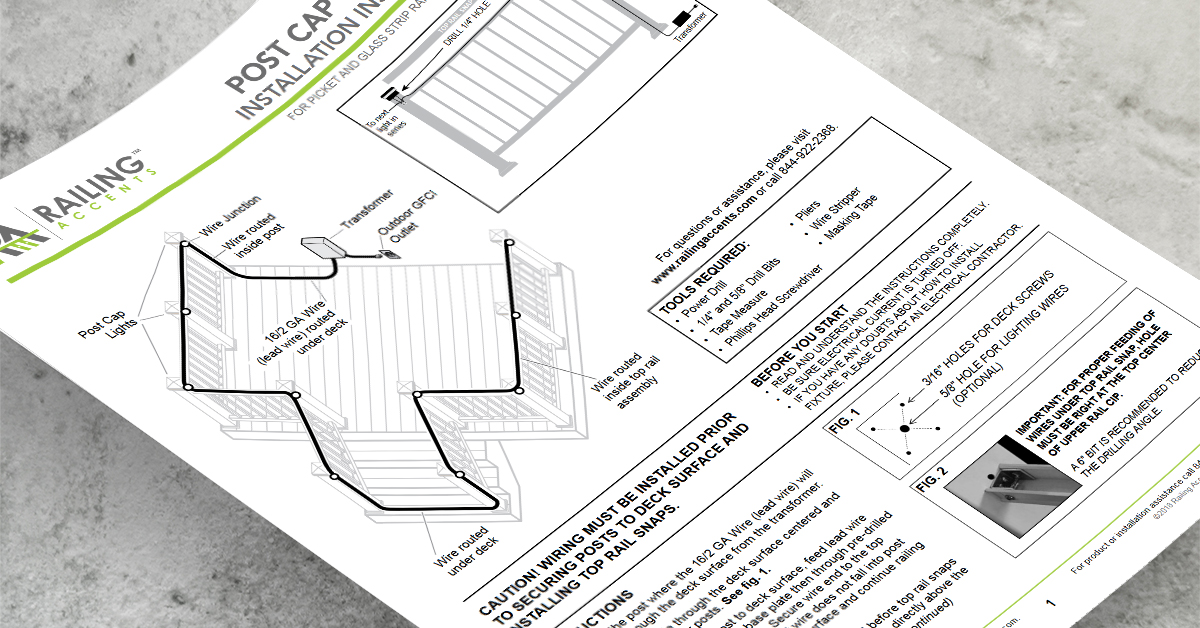 Fast and easy installation
Does your deck or railing installation seem like a daunting task? We've got your back. We have all of our installation guides ready for you to download.