Railing Accents® offer four main kits to build your system off of. Simply choose one of the four main kits and customize as needed. You can choose from:
Handicap Loop Kit
Pipe Rail Exntension Kit
Pipe Rail and 90° Return Kit
90° Return Kit
Available in Black, White and Bronze.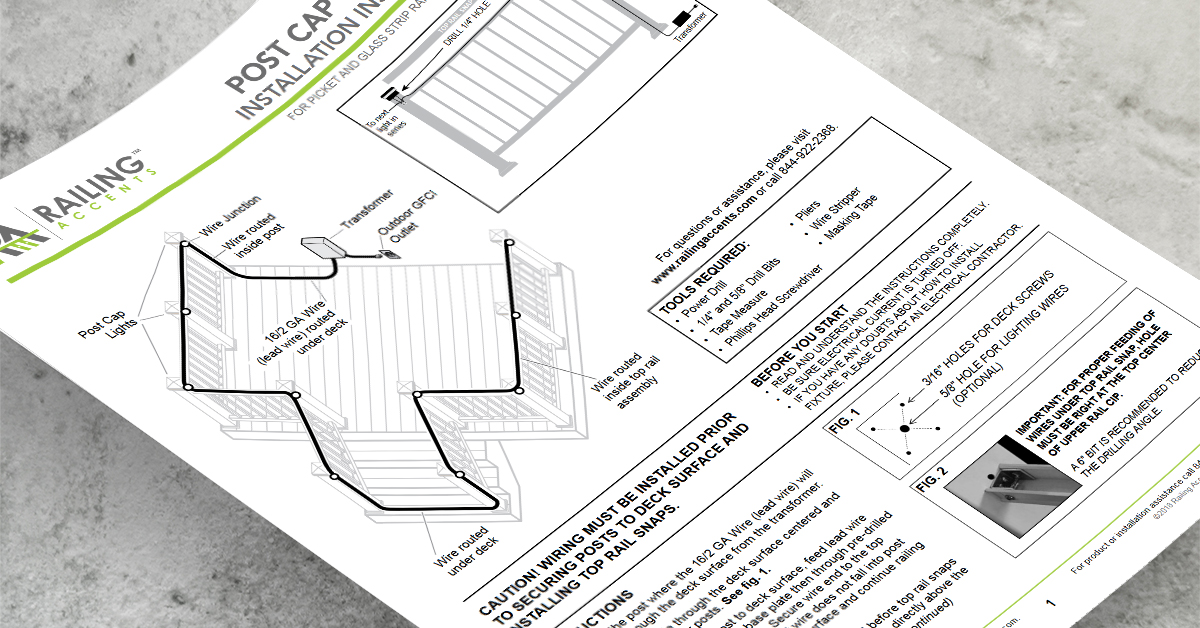 Fast and easy installation
Does your deck or railing installation seem like a daunting task? We've got your back. We have all of our installation guides ready for you to download.